You Must Visit Borneo And Here Are The Top Five Reasons Why!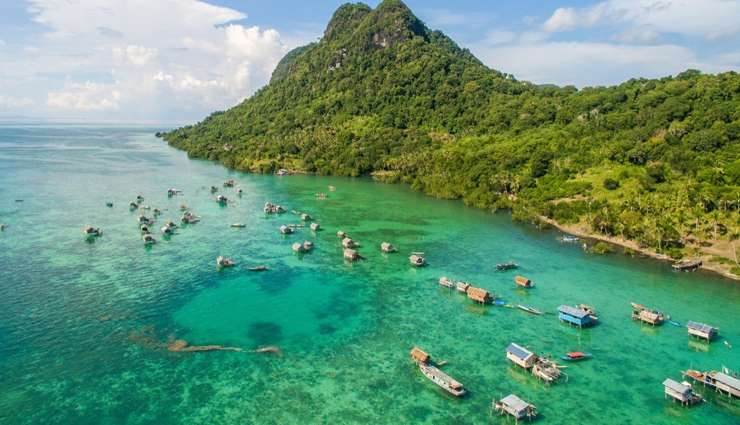 Ranking in the third place when it comes to the biggest islands in the world and situated in Southeast Asia's Malay Archipelago is the destination of Borneo. The island boasts landscapes and diverse wildlife that would be hard to rival elsewhere. The mountains are rugged and wild, the rainforests are lush and vibrant and that's just the start of what there is to discover on this majestic island. In fact, it's not just the mainland that boasts such wonders, just a stone's throw away you will find smaller islets that are sure to capture your every sense.
If we have to whet your appetite then keep reading to discover 5 reasons why Borneo is definitely a destination that should be on everyone's bucket list.
1. The Glorious Beaches
If you want to find the best beaches that Malaysia has to offer, you simply must go to Borneo. From enjoying a snorkeling activity to simply relaxing, the beaches here will deliver on your every need. If you have a vision of lying on golden sands while listening to the peaceful sound of palm trees swaying in the warm breeze, you need to head to Tanjung Aru. In fact, the bbq facilities close by mean you can enjoy the whole day here at your ease. Watch the sunset over the stunning water as you dine al fresco. If you have a city exploration on your list then a late afternoon chill time on the beach is definitely a must. That is where Hawaii Beach, only 15 minutes from Miri, really steps up to the plate. The water is crystal clear and the sand is soft and inviting.
2. Cruise Along The Kinabatangan River
The Kinabatangan River is home to an incredible amount of wildlife, that's why a cruise is such a special memory to make. Get ready to see those famous pygmy elephants, as well as lizards and much more. If you are a bird lover, you won't be able to put your camera down with the number of bird species to see. From the vibrant green Hose's broadbill to the kingfishers, this is a real feast for the eyes. It's a good idea to book one of the river tours so that you can get the most out of your cruise along the Kinabatangan River, the second-longest in Malaysia.
Borneo Dream can help to create your perfect and enjoyable trip. You can also get an online Shop facility to help you easily discover more about tours and experiences.
3. Volunteer At One Of The Conservation Centers
Unfortunately, the wildlife in Borneo is under threat from deforestation. The landscape is vulnerable to illegal logging, fires and so much more. That is why conservation centers have been set up to work hard to protect the incredible wildlife in Borneo. It is possible to volunteer at one of these centers, like the Borneo Sun Bear Centre, what a special opportunity to make a real difference and make a memory that you will treasure for a lifetime!
4. Visit Mount Kinabalu
This is Malaysia's highest mountain, as well as the highest peak in the Crocker Range. For enthusiasts in the world of mountaineering, the peak will take between two and nine days, route-dependent. It is also possible to book a full-day mountain trek which will take you to half the mountain height, if you are a novice with a determined soul, you will also be able to manage this. If scaling the mountain isn't your cup of tea, the national park that surrounds the mountain will still leave you mesmerized. There are stunning botanical gardens, a walk through the jungle under a special canopy, or the luxurious hot springs; you will be spoilt for choice!
5. Island Hop To Your Heart's Content
Once you have enjoyed the mainland, it's time to explore the stunning islands. In one day you can visit a collection of five islands, some are developed others are almost uninhabited. The smallest island is Mamutil and is sure to give you that paradise feeling with its peaceful jungle and glorious beaches. You can relax on the sand or head in for a snorkel. Manukan beach is also very worthy of a visit, don't be put off by the fact it is the most visited as there is a good reason for it; 21 acres of incredible jungle, stunning beaches, and fabulous resorts are waiting to be explored.