Iconic Places You Shouldn't Miss in San Francisco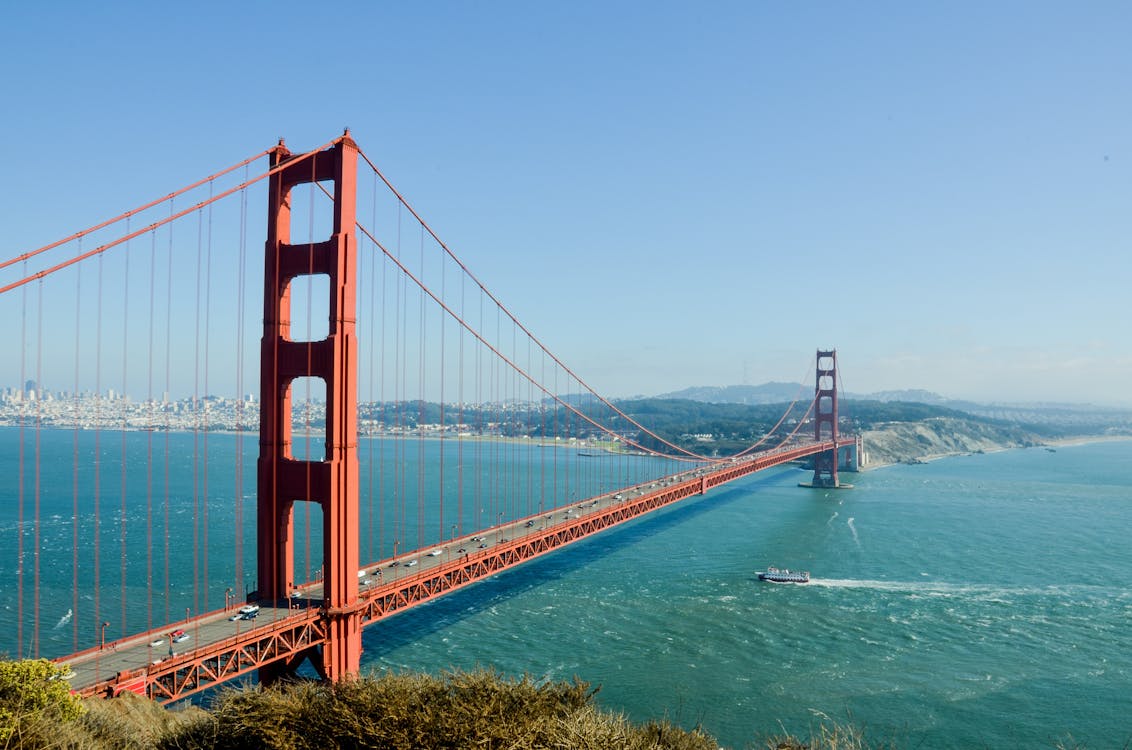 Alt-Tag: A Golden Gate Bridge during the daylight
San Francisco, the "City by the Bay", can make all your travel dreams come true with its mesmerizing blend of natural beauty and human ingenuity. Here, historic cable cars ascend steep hills, juxtaposed against sleek modern skyscrapers, while the vibrant neighborhoods resonate with the city's profound cultural diversity. With awe-inspiring vistas, iconic landmarks, and a plethora of cultural attractions, there's a wealth of places you shouldn't miss in San Francisco. Whether it's your inaugural visit or a cherished return, this city continually offers fresh wonders. To truly embrace San Francisco's essence, one must journey through its iconic locales.
9 Iconic Places You Shouldn't Miss in San Francisco
The city's rich history dates back to the Gold Rush era when fortune seekers from all over the world descended upon this once-quiet port town. This influx created a unique cultural melting pot that has influenced the city's art, politics, and even its culinary landscape. San Francisco's storied past is reflected in its beautiful Victorian architecture, its Chinatown which is the oldest in North America, and its many museums and historical landmarks that tell tales of a diverse and dynamic past.
Iconic sites in San Francisco allow you to travel without breaking the bank while immersing in the city's rich tapestry. They serve as more than just tourist attractions; they are the lifelines that encapsulate the city's spirit and relay its unfolding tale. From the engineering prowess displayed by the Golden Gate Bridge to the resilient spirit encapsulated by Alcatraz Island, these landmarks offer a unique perspective into the heart and soul of San Francisco. Here are the 9 iconic places you shouldn't miss in San Francisco.
The Majestic Golden Gate Bridge
The Golden Gate Bridge, completed in 1937, stands as an architectural marvel and a testament to human determination. This iconic suspension bridge, with its striking International Orange hue, was once the longest of its kind. For the perfect snapshot, head to Battery Spencer or the Marin Headlands during sunrise or sunset. These vantage points offer breathtaking views, showcasing the bridge against a backdrop of sky and bay.
The Historic Alcatraz Island
Alcatraz Island, once home to America's most notorious criminals, brims with captivating stories. This former prison, set on an isolated isle, is renowned for its legendary escape attempts. To truly immerse in its mystique, consider joining a guided tour, which dives deep into its history. Evening visits, offering eerie ambiance, give visitors a hauntingly memorable experience of this iconic landmark.
San Francisco's Living Room: Union Square
Union Square, often dubbed the city's living room, pulsates with vibrant energy. As the epicenter for shopping and cultural activities, it teems with upscale boutiques and artistic displays. Throughout the year, the square dazzles visitors with a myriad of events and festivals, ensuring that its ambiance remains lively and inviting, making it a must-visit for both shopaholics and cultural enthusiasts. Interestingly, a recent study by SF Moving revealed that places like Union Square are among the top reasons people relocate to San Francisco. The blend of culture, shopping, and year-round events creates an attractive urban lifestyle that many seek, further cementing the city's appeal for both residents and tourists alike.
A Ride into Nostalgia: The Cable Cars
The city's cable cars, a nod to bygone eras, remain an enduring symbol of its charm. Introduced in the late 19th century, they reshaped urban transportation. Hop on the Powell-Hyde or Powell-Mason lines for an authentic experience, offering glimpses of historic streetscapes and panoramic bay views. As these cars clatter and climb, they not only traverse hills but also time, taking riders on a nostalgic journey.
Lombard Street: The Crookedest in the World
Known as the world's most crooked street, Lombard Street intrigues visitors with its eight hairpin turns. Originally designed to reduce the hill's steepness for vehicles, this zigzagging road has become a bucket-list item for travelers. For the best experience, consider visiting during early mornings or weekdays to avoid crowds. Walking down the winding path offers a more leisurely and intimate look at this engineering marvel. And if you're so captivated by San Francisco's unique charm that you're considering a move, turn to skilled professionals. Moving to San Francisco from another state requires careful planning, especially when hiring interstate movers to ensure a smooth transition to this iconic city.
Delve into Diversity at Chinatown
Chinatown, North America's oldest, is a bustling enclave of culture and history. As you wander its vibrant streets, aromatic scents beckon, leading you to authentic eateries offering delicacies like dim sum and Peking duck. The bustling markets brim with unique treasures, from handcrafted trinkets to rare herbs. A visit here promises a rich tapestry of flavors, sights, and sounds, capturing the essence of a diverse heritage.
Marvel at the Modern Art at SFMOMA
SFMOMA, a beacon for modern art enthusiasts, showcases an expansive collection that continually evolves, presenting works from pioneering artists to contemporary visionaries. First-time visitors should prioritize the museum's renowned seventh-floor exhibits, known for their striking installations. And remember, guided tours offer deeper insights, making the labyrinth of art more navigable and the experience unforgettable.
Twin Peaks: For A Bird's Eye View
Twin Peaks boasts nature's grandeur, offering travelers a panoramic view of the city's vast landscape. These heightened vistas are especially enchanting during sunrise and sunset's golden hours. If you're planning a visit, remember to pack all the essentials for this place: a versatile light jacket is essential. The winds at the peak, though refreshing, can be sharp and chilly. So, come prepared, and let the horizon dazzle you with its mesmerizing panorama.
Dive into the Sea at Pier 39
Pier 39 beckons with its lively sea lion gatherings and tantalizing seafood offerings. As you meander, the playful antics of these marine creatures entertain, while nearby stalls serve up fresh crab and clam chowder. Beyond these delights, the pier entices with its carousel, quirky shops, and mesmerizing street performances, making every visit a diverse and delightful coastal adventure.
Conclusion
San Francisco, with its array of multifaceted attractions, is a city that always surprises and delights. While we've highlighted some essential places you shouldn't miss in San Francisco, remember that the true essence of this vibrant city often lies in its hidden gems and lesser-known alleys. Venture beyond the iconic landmarks, and you'll discover a world rich in culture, flavor, and stories, offering a truly authentic experience.
KW: places you shouldn't miss in San Francisco
Meta Description:From historic landmarks to panoramic vistas, discover the top places you shouldn't miss in San Francisco.  A guide to the unmissable spots.